Counter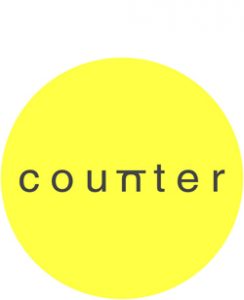 Counter: 4th Edition
I will be participating in the Counter Book Fair in Plymouth on Saturday 17 March, with a stall offering a wide selection of my books, and with a performance of – I AM A SQUARE – a sound text piece comprising words, poems and songs performed on a battery powered child's Alphabet Desk, referencing Dada sound poetry, and a previous performance at Cabaret Voltaire, Zurich.
Counter will bring together artists, photographers, illustrators and publishers, from across the UK and beyond. The book fair will showcase 37 tablers making a range of unique publications and limited editions ranging from zines and comics to photo books, catalogues and illustrated poetry.
Exhibitors at the Book Fair include ~ Analogue Collective,  Antler Press,  Artist Tea Towel Company,  As Yet Untitled,  Atlantic Press Books,  Benjamin Wright,  Bristol Brunswick Fig,  Clare Rogers,  Close and Remote,  Daniel Lehan,  Elena Brake,  Foreground,  Fotonow,  G.F Smith,  Guy Bigland,  H G makes,  Impact Press,  J. R. Carpenter,  Jessica Wright,  KLD Repro,  Laura Rosser,  Makina Books,  Mark Pawson,  Matthew Kay,  Midnakit & Plymouth Zine Library,  Plymouth University Illustration,  Pirrip Press,  Pylon Press,  Rachael Jenkins,  Rhys Morgan,   Semple Press,  SHAPE OF ACCESS,  Sister Sister,  STANDINGFRAME18,  TAZI ZINE,  The Art Vending Machine,  Uniformbooks.
Counter: 4th Edition, Saturday 17 March 2018, 12-6pm 
at Ocean Studios, Royal William Yard, Plymouth, PL1 3RP